Are You Prepared To Protect Yourself & Your Family In A Crisis?
Our country is at a crossroad.. divided like never before. We are experiencing times of intense difficulty. Turn on the TV and you'll see the threats to our country's stability.
The Red Cross and FEMA both recommend that everyone have at least 72 hours of non-perishable food on hand in case of an emergency.
No one knows exactly how or when disaster will hit. Floods, hurricanes, tornadoes, blizzards, terrorist attack, or worse our electrical grid goes down.
But when it does happen, finding food could be near impossible to find. Stores sell out or have their shelves striped bare by hungry frantic mobs. People will panic!
Every family needs to take disaster preparedness seriously and start and or add to their emergency food supply on the regular basis.
Why Mountain House Food Is The Best Freeze Dried Survival Food…
Mountain House isn't ordinary food… this is delicious, nutritious, good for 30 years "super survival food" that could literally save your life in a disaster.
Mountain House freeze dried food pouches are quick to prepare! Just add water to the pouch and you're good to go in less than 10 minutes, with no cleanup! 
Mountain House meals are delicious and loaded with flavor. Consistently chosen as one of the best tasting food.
Mountain House is the best camping, backpacking and survival food money can buy!
Mountain House Meals Are Perfect For:
Emergency Preparedness

Camping

Backpacking

Hunting

Travel

Food Storage

Occasional Everyday Use
Every pouch in the  'Just In Case' bucket  has a proven 30 year shelf life, so it's good to have on hand just in case of an emergency.
You can rest easy knowing you have your family covered in times of emergencies whether it be one year from now or thirty years.
Make food planning for your next outdoor adventure a breeze. With Mountain House, no refrigeration is required.
Quick prep! Just-add-water to the pouch.
With Mountain House you can eat directly out of pouch! With no dishes to clean!
Mountain House Just In Case…Classic Meal Assortment Contains:
Mountain House Chicken Teriyaki with Rice (x2) Chicken, rice, mushrooms, bamboo shoots and vegetables with a sweet and tangy oriental sauce.
Mountain House Beef Stroganoff with Noodles (x2) Tender beef, noodles, and mushrooms smothered in a rich sour cream sauce.
Mountain House Beef Stew (x2) Made with tender dices of all natural beef, potatoes, peas, and carrots.
Mountain House Noodles & Chicken (x2) Pasta with chicken, and red peppers in a rich creamy sauce.
Mountain House Lasagna with Meat Sauce (x2) Pasta with cheese in a rich tomato meat sauce makes this a favorite Italian entree.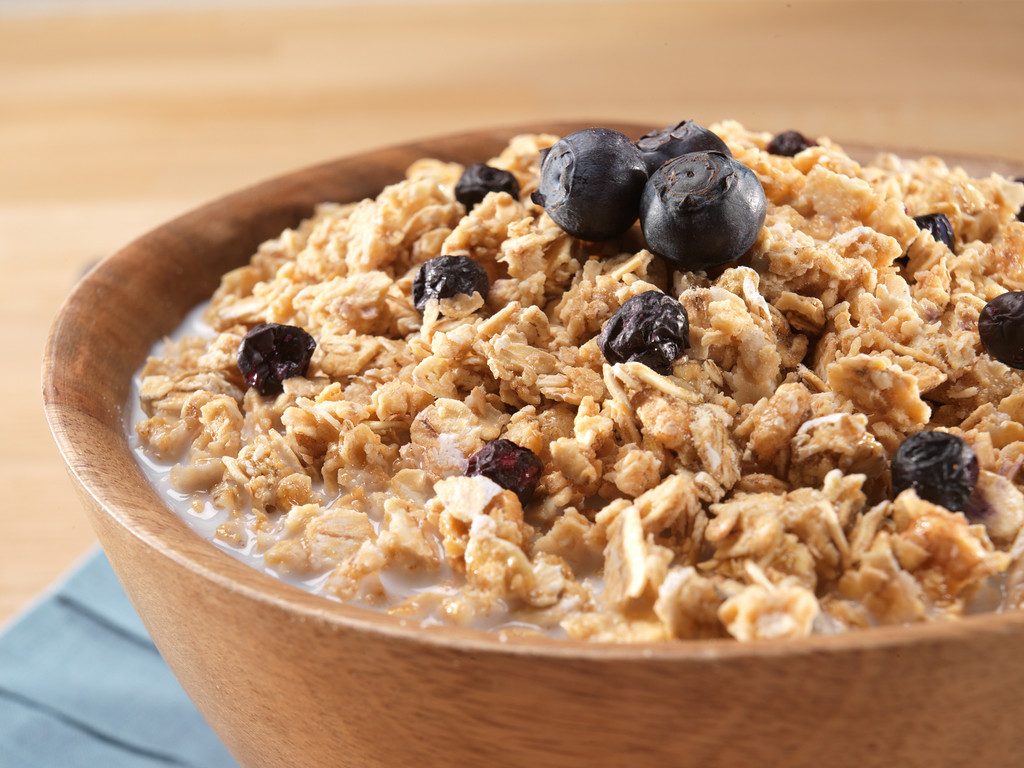 Mountain House Granola with Milk & Blueberries (x2) Packed with energizing dried fruit, fiber, and unsaturated fats.
Mountain House is a affordable way to slowly build your long term food storage pantry…
A perfect addition to hurricane season emergency food supplies and for camping trips.
What Others Are Saying About Mountain House Freeze Dried Food…
"Very Tasty! I bought this to use as an emergency food supply, but decided to test it out on a weekend camping trip. The noodle dishes were all very, very good (like, I would eat this for a non-emergency dinner) and the granola was delicious. I think the quality of this food is very good overall and it is very convenient, especially for camping when all you have is water and a heat source."- Jaime
"Taste Great and More Filling!  This stuff is actually pretty good. I am a food junkie so I was not expecting this to taste great. I am not looking for a great meal when I am in a situation where I just need food, but when I tasted one of the meals I was very impressed. I would rather eat one of the packets of food in my Mountain House then any fast food out there."- JIm
"I'm so pleased to have it and know what the contents are…that I haven't even opened the container. I'm comforted to know that I have it…and that's good enough for me.
I'm pleased with Mountain House."- Ann
"Mountain house is one of my camping companions. I've had all except the chicken teriyaki and this brand of granola with milk and blueberries. And I crave them sometimes just for a quick meal or snack. "- Hopkins
Final Verdict: Is Mountain House Freeze Dried Food Worth It?
Answer: Yes!
Bottom line:
The meals taste great (plus have a 30 year shelf life)…
Less than 10 minutes to prepare…
Knowing that your family is prepared in any kind of crisis is priceless.
Final Rating: 4 out of 5 stars
It's Important You take disaster preparedness seriously and start and or add to Your emergency food supply on the regular basis…
Because If you DON'T do anything today, without warning you could be facing an unexpected crisis:
( Don't Let A  Big Unexpected Crisis Catch You Unprepared! Get Your Mountain House Emergency Food Supply Here )
BONUS: Get FREE FAST Shipping…

You can get the Mountain House Meals in your hands in just a few days (US) by clicking the link below (or any link on this page):
==> Get FREE & FAST shipping when you purchase Mountain House Freeze Dried Meals through this special link
Mountain House F
reeze Dried Food

  F.A.Q

Q: where to buy the Mountain House Freeze Dried Food?

A: You can buy Mountain House directly through the manufacturer through this link.

Q: What is the shelf-life for Mountain House emergency food?

A: 30 years

Q: Are the Mountain House food buckets easy to store?

A: Yes! The food comes in stackable buckets for easy storage.

Good luck, and here's to taking disaster preparedness seriously!

– Mary Evens